Aloha, service members! Here at your local VA mortgage lender, Hawaii VA Loans, one of our goals is to be your go-to, trustworthy resource for information on home buying and the VA loan process. In order for us to achieve that, we think it is important to break it down for you. Not in dance moves, but in data, BAH style. We'll leave the break dancing to you – for after you sign those closing papers.
What can your BAH buy?
In Hawaiian, maka kilo means "observing eyes." If you're a VA buyer in search of a great Hawaii home to call yours, then you will certainly see the desirable features of this fully renovated, ocean view gem at 92-654 Newa Street in Makakilo. It's listed for $675,000 (under the Honolulu County VA loan limit of $721,050 with no down payment) and is located just minutes from all the conveniences of Kapolei. Known as Oahu's "Second City," Kapolei is the center of business for West Oahu, and has many opportunities to enjoy the kind of Hawaii life many dream about with its close proximity to the resort atmosphere of Ko'Olina, and of course, the Hawaii VA Loans Kapolei office!
Take a closer look
First, we're going to let this listing's description speak for itself:
"Enjoy sensational ocean views and cool breezes from this fully-renovated home in beautiful Makakilo. This 4 bed, 2 bath home features an open layout with granite countertops in the kitchen and bathrooms, stainless steel appliances, new paint, new carpet, photovoltaic panels, Gaaco coated roof, landscaping with fruit trees, an outdoor shower w/surfboard racks, and a wrap around deck that is perfect for entertaining and enjoying the expansive views. Conveniently located just minutes up the hill from all the conveniences that Kapolei Town has to offer."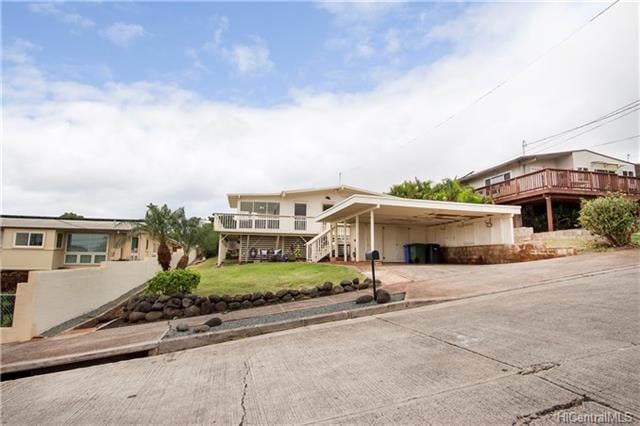 As you just read, there are so many appealing features of this Oahu home, but three really standout for the Hawaii military home buyer:
Four Bedrooms – finding an affordable home with more than three bedrooms is a like hitting the jackpot in Hawaii! For military buyers with children or family visiting from the mainland, this extra sleeping space is necessary.
Ocean Views – with a wraparound deck! Your at-home lifestyle will be taken up a couple hundred notches.
Land Square Footage (7,013) – a bigger slice of paradise for you! This big lot gives military families the extra space they need for outdoor play and living.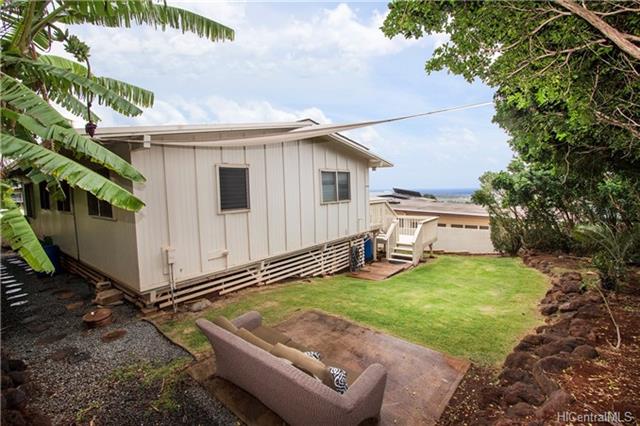 For service members stationed at Barber's Point, the 13 minute commute is an easy one. Joint Base Pearl Harbor-Hickam is convenient as well with its 23 minute commute. See "Oahu military bases nearby" under the BAH Breakdown section for exact mileage.
Inside Scoop
4 bed / 2 bath
Fully renovated & remodeled in 2012
Granite counters in kitchen & bath
Stainless steel appliances
Roofed 1324 living sq. ft.
1900 sq. ft. total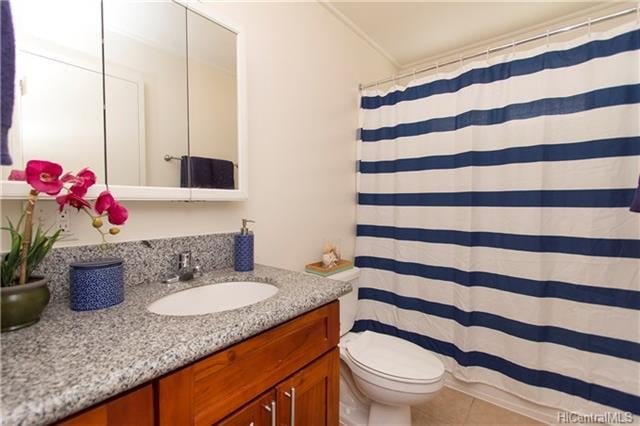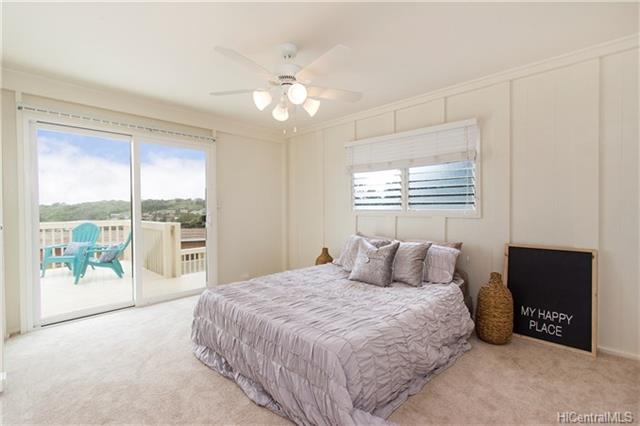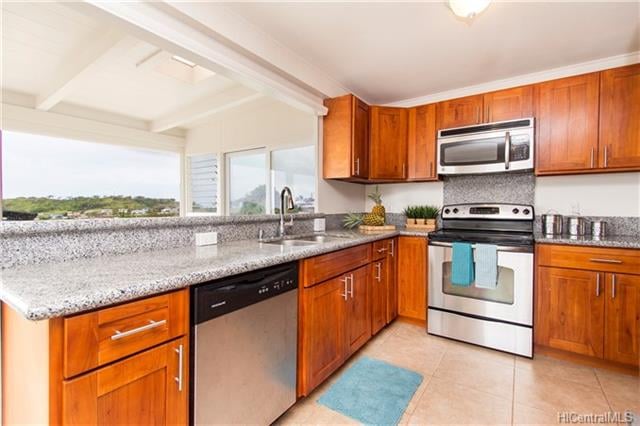 More Details
Outdoor shower with surfboard racks
Wall/fence
Landscaping
Wrap around deck with ocean views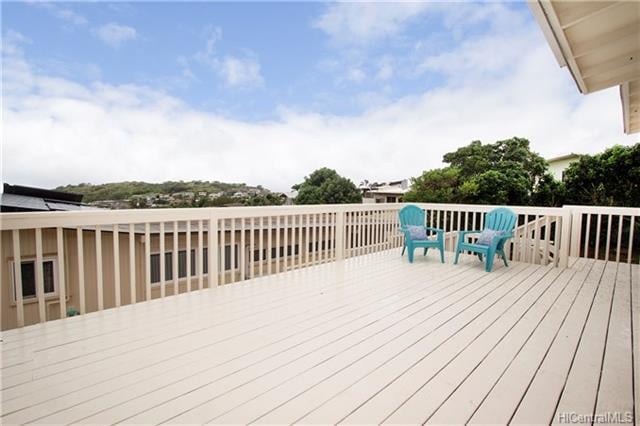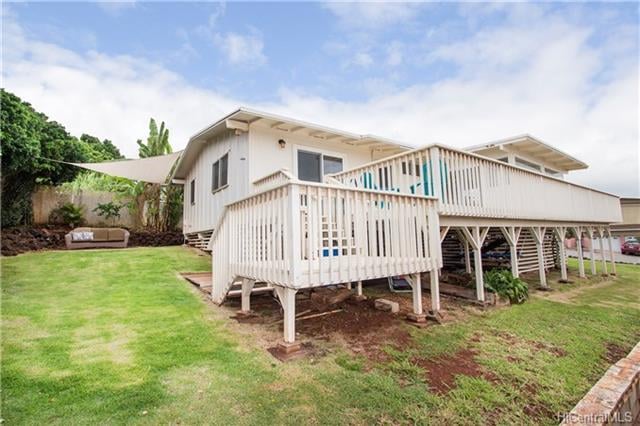 The BAH Breakdown
Oahu military bases nearby: Barber's Point – 5.9 miles; Pearl Harbor – 17.1 miles; Tripler – 17.5 miles; Fort Shafter – 17.7 miles
Points of Interest: Airport – 17.1 miles; Kapolei – 1.4 miles
Property type: Single Family Home
Asking price: $675,000
Bedrooms: 4
Bathrooms: 2
Roofed living: 1324 sq. ft.
Rates
Interest Rate: 4.5%
APR: 4.722%
Loan amount: $689,513 (including VA funding fee 2.15%)
Property Tax: $175/month
Estimated Insurance Premium: $75/month
Total Monthly Payment: $3,494
What BAH Rates Cover This Monthly Payment?
Service Members with Dependents
The 2018 BAH rates support the ability for the following ranks with Dependents to afford this property's monthly payment of $3,494: W-4, W-5, O-3E, O-4 and above.
The BAH rates for E-9, W-3, O-2E, and O-3 with Dependents fall just under this monthly payment and can still be met with extra income from a working spouse.
Would you like to find out if you qualify for a purchase price like the properties above? Fill out this online application or contact VA Loan Specialist, Janice "Jo" Akeo at 808-741-7123 or via email at jakeo@hawaiivaloans.com.
To see this property in-person, contact agent Rachel Barnette at  808-224-5886 or http://www.rachelbarnette.com/.
Follow us for more BAH Breakdowns as we post them!