Aloha, military service members! Here at Hawaii VA Loans, one of our goals is to be your go-to, trustworthy resource for information on home buying and the VA loan process. In order for us to achieve that, we think it is important to break it down for you. Not in dance moves, but in data, BAH style. We'll leave the break dancing to you – for after you sign those closing papers.
What can your BAH buy?
First, picture this:
After a long week at work, you've spent Saturday at the beach doing what you love – swimming, surfing, paddling, or simply laying on a beach blanket listening to your favorite album. Now, you're driving home with the glow of the warm Hawaiian sun on your skin and sand still sprinkled between your toes. You cruise into the driveway of your new home and are greeted by green palm trees and red hibiscus, and you smile, because you know it's all yours.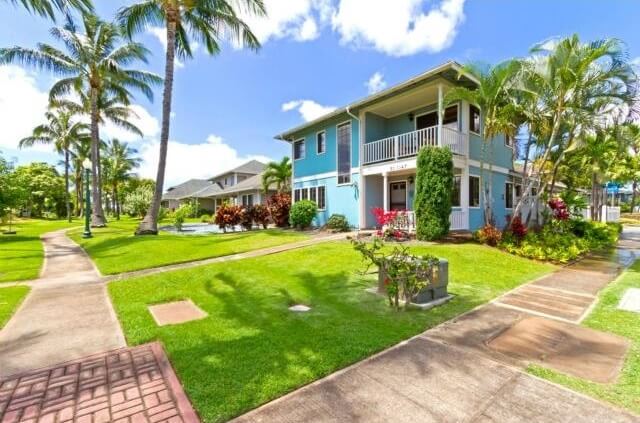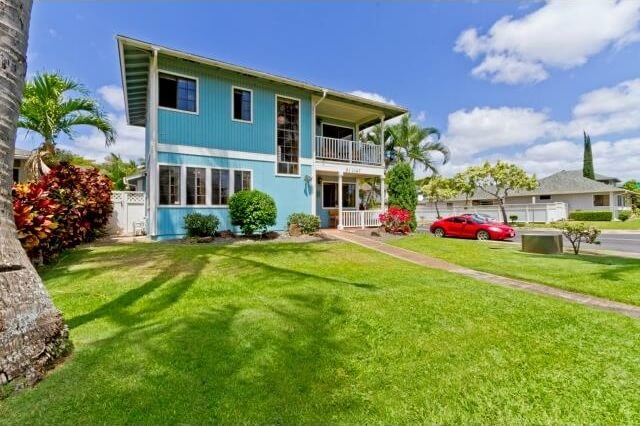 As you walk through the front door, you're reminded of why you chose this particular home out of all the other listings – with it's open floor plan and large windows, the late afternoon sun shines perfectly inside.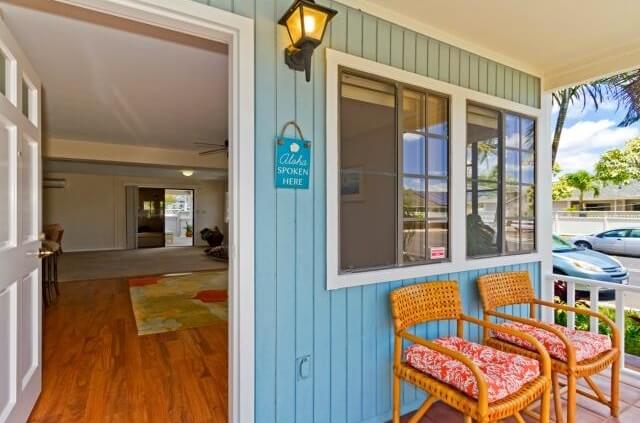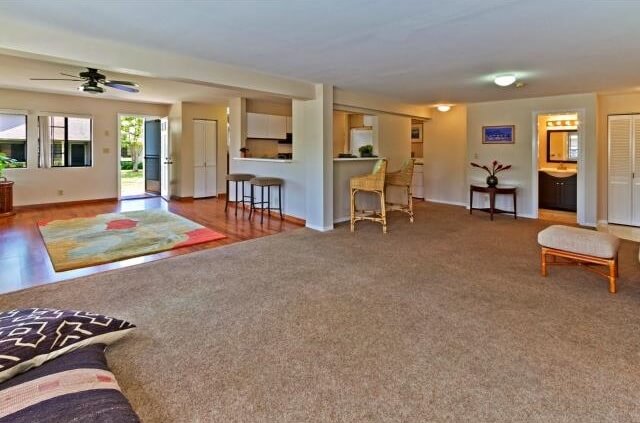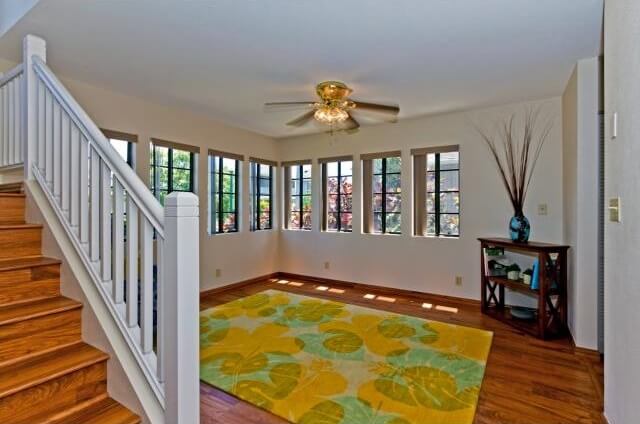 In the kitchen, you prepare a post-beach pupu and a refreshing island beverage. You possess the same eagerness to sit down on your lanai at sunset as you did that morning to go watch the sunrise over the Pacific.
Only a year ago, you thought that owning a home in Hawaii was out of reach, until you found out that your years serving our country could afford you the kind of home and lifestyle you've always dreamed of with a VA loan.
Let's take a look at this Hamana Street home (pictured above) in the Westloch Fairway neighborhood of Ewa Beach. We'll show you how the numbers break down for you in terms of affordability.
The BAH Breakdown
Where: 91-1147 Hamana Street, Ewa Beach, Hawaii 96706
Bases nearby: Schofield Barracks – 11.5 miles; Camp Smith – 12.9 miles; Joint Base Pearl Harbor/Hickam – 14 miles; Fort Shafter – 14.5 miles; Barber's Point – 5.8 miles; Tripler Army Medical Center – 14.3 miles
Property type: Detached Single Family
Asking price: $585,000
Bedrooms: 2
Bathrooms: 3
Living Square Footage: 1,641
Land Sq. Footage: 3,927
Schools: Ewa Beach Elementary School, Ilima Middle School, Campbell High School
Rates
Interest rate: 3.5%
APR: 3.711%%
Payments
Principal and Interest (includes VA funding fee of 2.15%) = $2, 683.39
Insurance = $120
Property Tax = $159
HOA = $65
Total estimated monthly payment = $3, 027.39
Who can afford it?
The 2015 BAH Rates support the ability for many active duty ranks to afford this property. For E-6 to E-9, W-1 to W-5, O-1E to O-3E, and O-2 and above, this property will be covered by your Base Allowance for Housing. The BAH rates for E-1 to E-4 ($2,922) E-5 ($2,994), and O-1 ($3,000) fall just under this property's total monthly payment, and could still be affordable with help from Cost of Living Allowance (COLA).
Do you like what you see? For more information on a property like this one, contact Sotheby's International Realty at (808) 735-2411.
Would you like to find out if you qualify for this purchase price? Fill out this online application or contact VA Loan Specialist, Dane Costa at (808) 792-4248.