The active duty military PCS (Permanent Change of Station) season occurs from May 15 to August 31. If you're a service member or military family being assigned to one of Oahu's military bases, consider using your VA home loan benefits to buy a home or a popular VA-approved condo! That way, you can avoid paying someone else's mortgage. Learn more about VA home buying and local market info in our Oahu PCS Guides.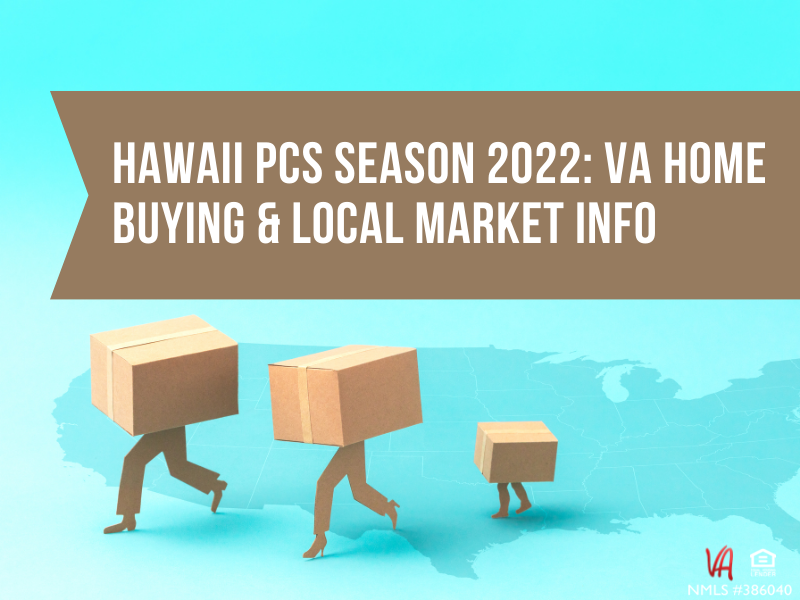 Oahu PCS Guides: Local Market Info, Neighborhoods, Recreation, Food, and More
Your move to Hawaii may be your first time ever coming to Hawaii. So, discover the neighborhoods of Oahu within our curated PCS guides!
Simply select a PCS guide from three main Oahu bases: Marine Corps Base Hawaii, Joint Base Pearl Harbor-Hickam, and Schofield Barracks. Discover recommendations for:
Ono (good!) food and restaurants
Fun island recreation activities
Beautiful beaches to explore
Area schools
Local housing market data
VA home buying resources
Would you like to see what your monthly BAH can afford to purchase on Oahu? Download the 2022 BAH to Purchase Price Conversion Matrices to find out!
The Advantages of Hawaii VA Home Buying
You'll be happy to know that buying a Hawaii home with a VA loan with full entitlement requires no down payment. Therefore, the VA will finance your full pre-approved amount. If you have an existing VA loan, but still have remaining entitlement, then a down payment will need to be calculated (See the Remaining Entitlement Calculation & Down Payment Scenario HERE). Keep in mind, you can still purchase a home above your pre-approval amount as long as you have the ability to pay the difference between it and the purchase price.
Pre-Approval is the First Step to Hawaii Homeownership
Did you know you can get pre-approved before you PCS? That way, you're ready to home shop with a solid purchase price in mind! As long as you have your orders to Hawaii, you can get pre-approved with the help of one of our VA Loan Specialists. Call us at 808-792-4251 to get started OR fill out our secure loan application online. 
Our Team of VA Loan Experts Are Excited for Your PCS!
There's a reason why we make VA home buying in Hawaii is so simple and smooth: it's our Hawaii VA Loans team! Our VA Loan Specialists are masters of the VA loan process. Even more, many of them are kama'aina – they have been born and raised here. They'll be more than happy to share their knowledge and answer your questions about the local area. We also have veterans and military spouses on our team who lend their expertise and knowledge of PCSing to Hawaii. Contact us today!