Your time is valuable. That's why we created the 2016 VA Homebuyer's Guide. It's the one location where your VA home loan questions can be answered with ease and clarity, and it's FREE to download!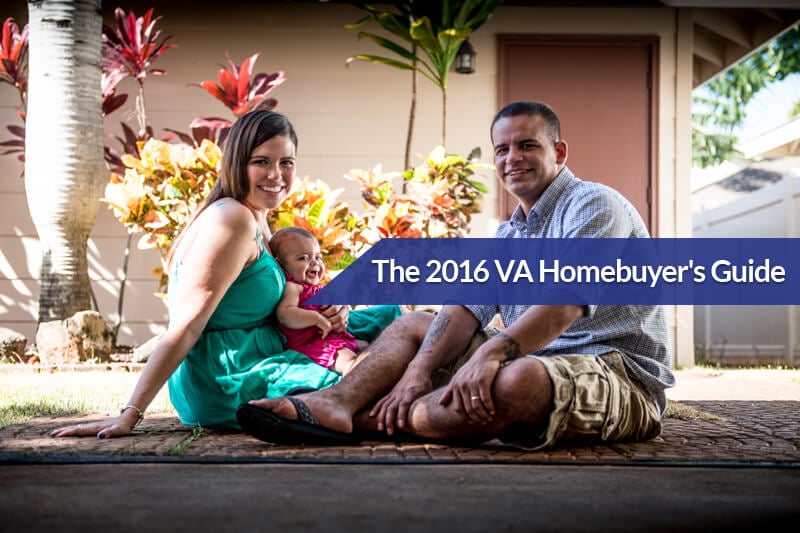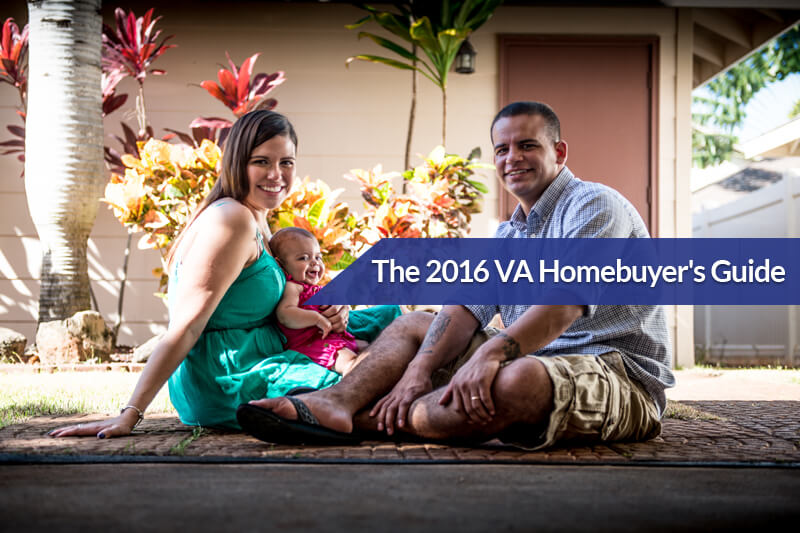 Why Download the VA Homebuyer's Guide?
Since 2008, we've published this free essential guide so that you – our service members and veterans – have the most up-to-date and thorough VA home buying information at your fingertips.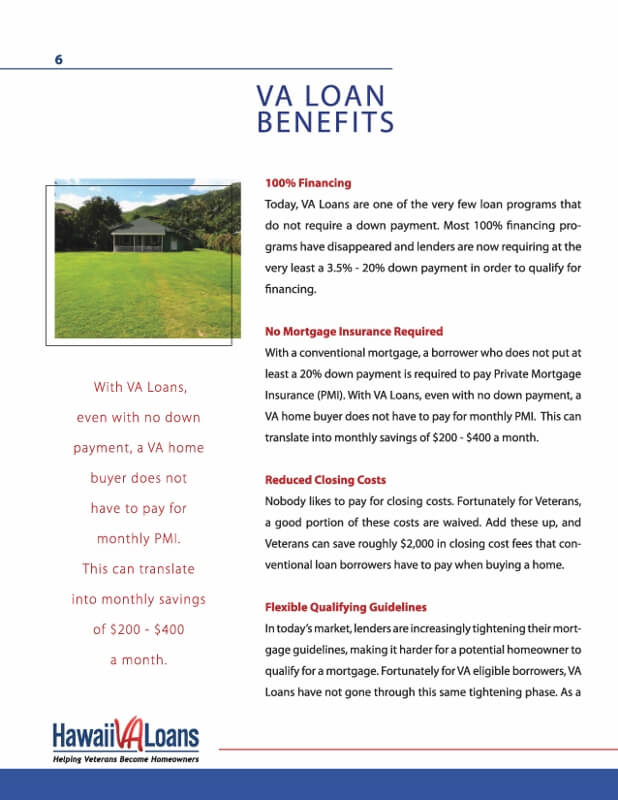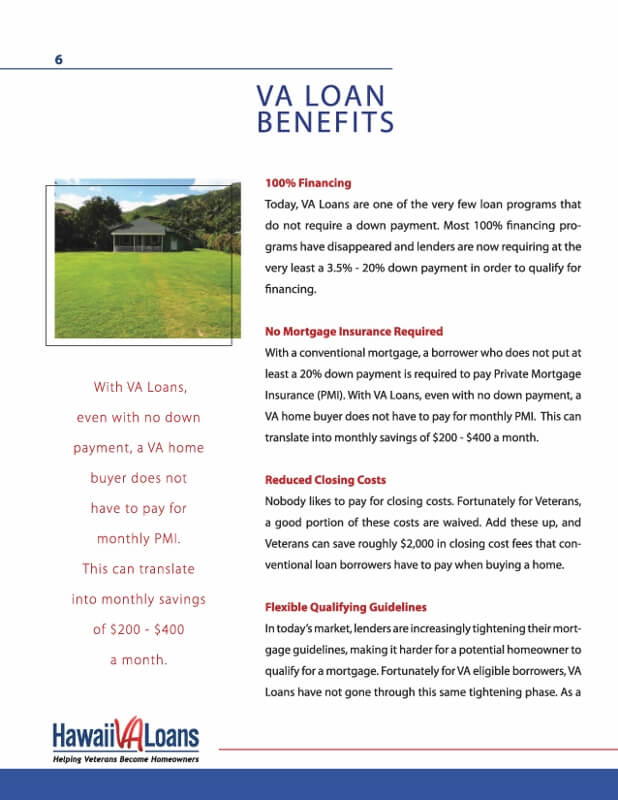 Our goal is for you to be able to access the details of the VA loan process easily from wherever you may be – whether you're in Hawaii, on the mainland, or on deployment.
What's Inside?
Within the pages of the 2016 VA Homebuyer's Guide, you will discover:
Hawaii's current VA loan limits,
the steps of the VA loan process, and more!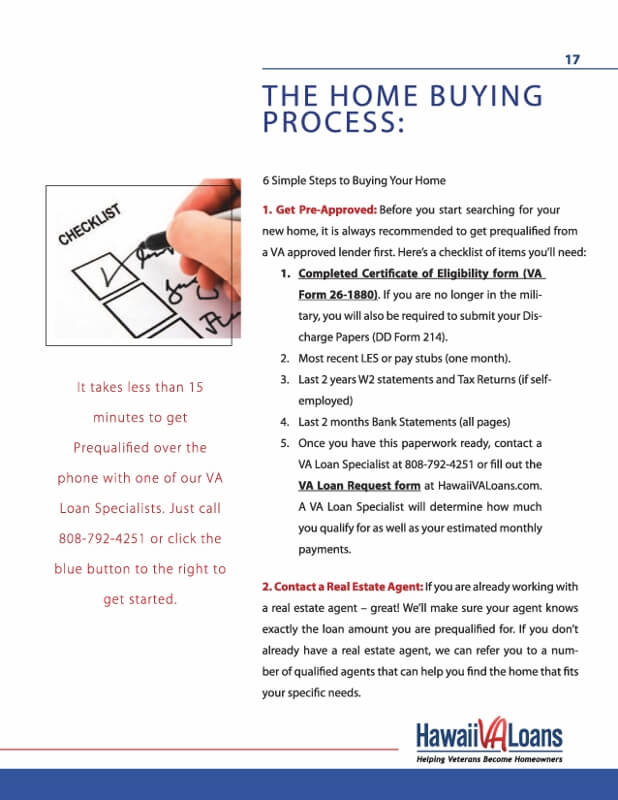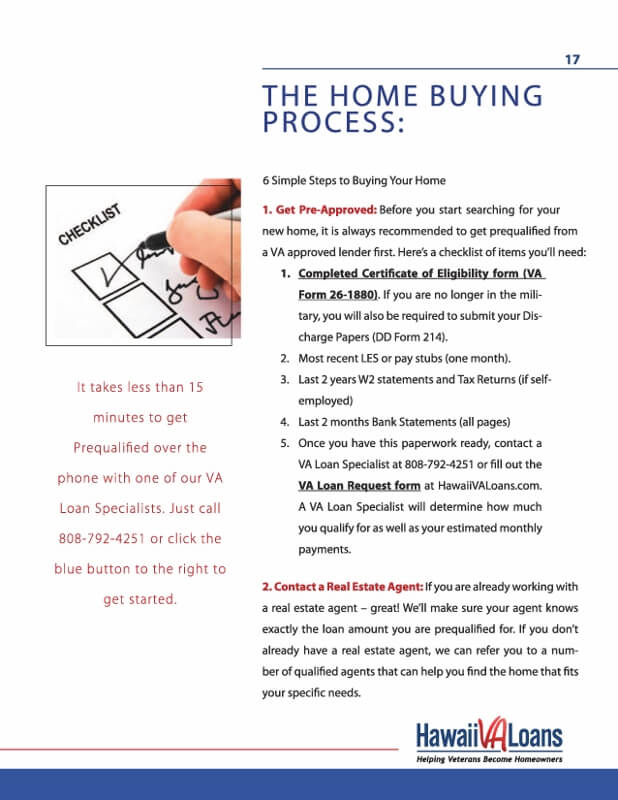 We Believe…
The 2016 VA Homebuyer's Guide is a vital resource that provides the necessary information to get you started on your goal of owning a home here in Hawaii. We hope that you find it invaluable in your VA purchasing endeavors.
Go get your 2016 VA Homebuyers' Guide, HERE.
Please don't hesitate to contact our VA Specialists with any questions you may have or simply call 808-792-4251. We look forward to hearing from you!