Aloha! Would you like to hear some great news in 2020? You've got it right here! Hawaii VA Loans is pumped to introduce the Kokua Credits Program for VA loan home buyers! In the Hawaiian language, "kokua" means "help" and even more, "to help without personal gain." Our team believes in always providing our veterans lots of kokua when they're using their VA home loan benefits. We are known for making the VA home loan process fast and simple, and now with the Kokua Credits Program, we make it undeniably even better.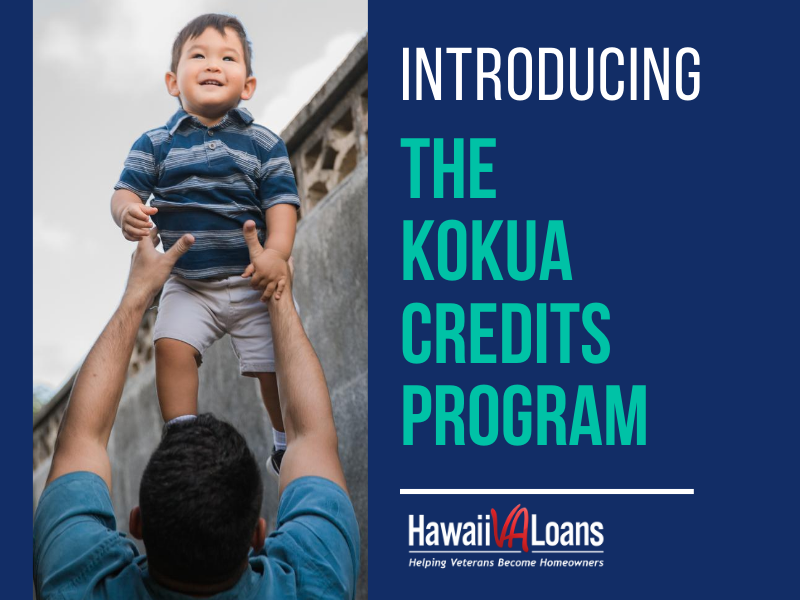 Here's how it works:
It's common for real estate agents and sellers to offer money to help cover your closing costs when you buy a home. When an offer to cover closing costs is made, Hawaii VA Loans will double (that's right, DOUBLE) any agent + seller credit on a Hawaii home purchase using a VA loan – up to 1% of the loan amount.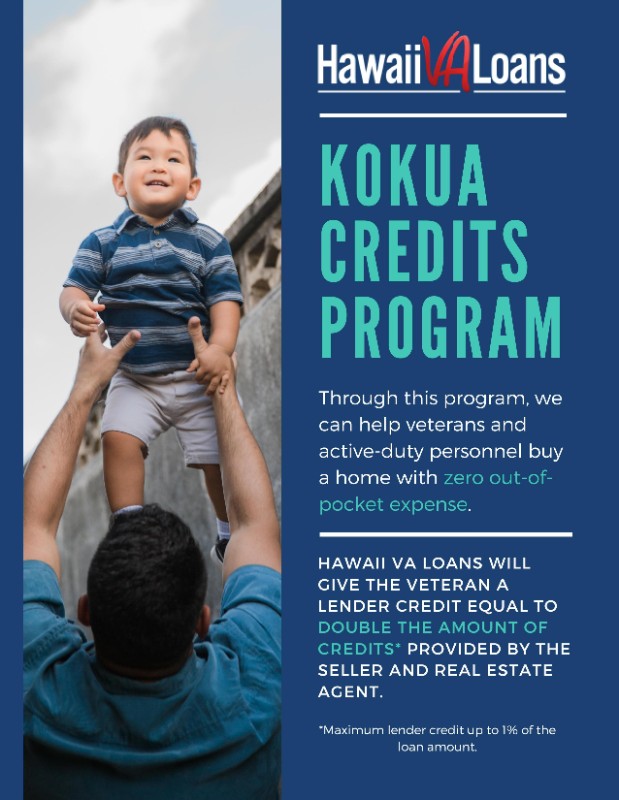 Take a listen to our radio ad.
Kokua Credits Example:
$800,000 home purchase price
Hawaii real estate agent gives $2,000
Seller credit of $2,000
Hawaii VA Loans will give $8,000
That's a total of $12,000 in credits!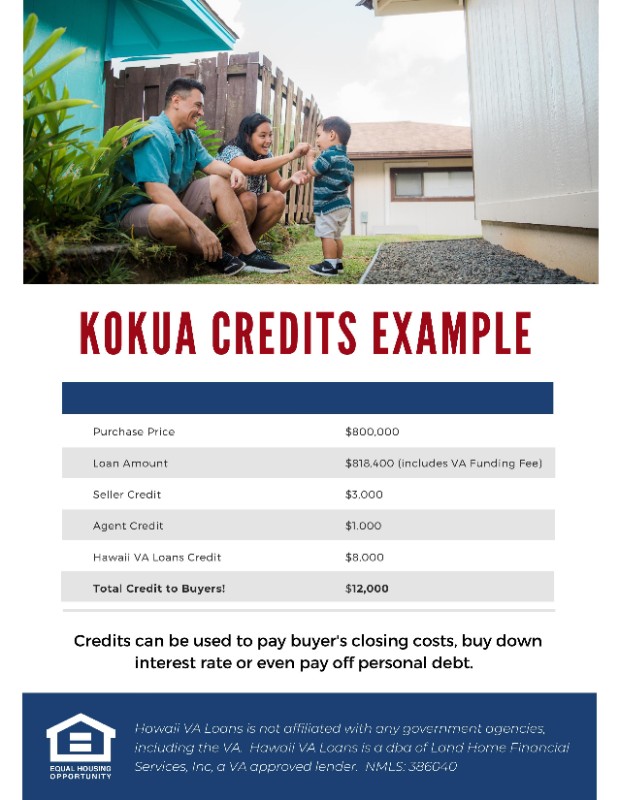 How can you use your Kokua Credits?
They can be used to pay off closing costs, pre-pay association fees, property taxes, or they can be used to help eliminate personal debt.
Let's celebrate making it even easier to do a VA home purchase in Hawaii together! Contact Hawaii VA Loans to get pre-approved for your Hawaii VA home loan! Call 808-792-4251 to speak with a VA Loan Specialist about the Kokua Credits Program or fill out our secure, online loan application to get started.