Effective August 6th, VA Loan limits on Oahu has increased from $695,750 to $756,250!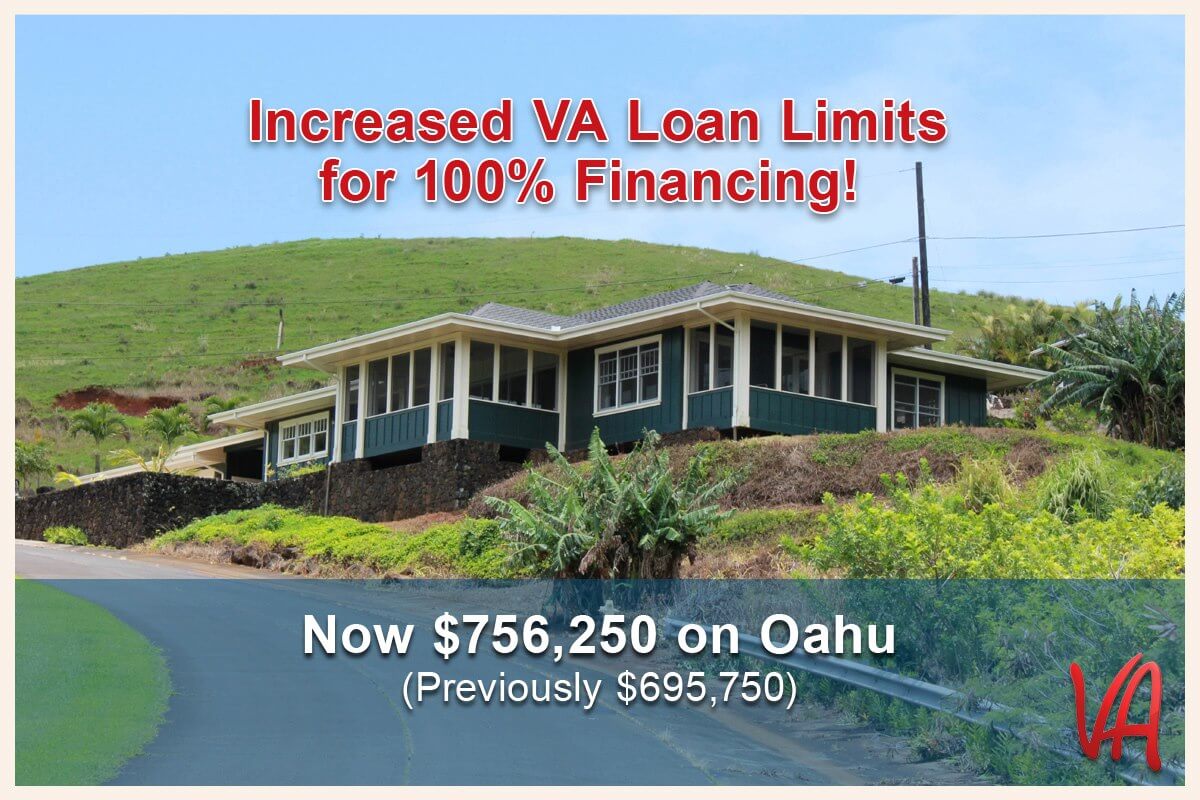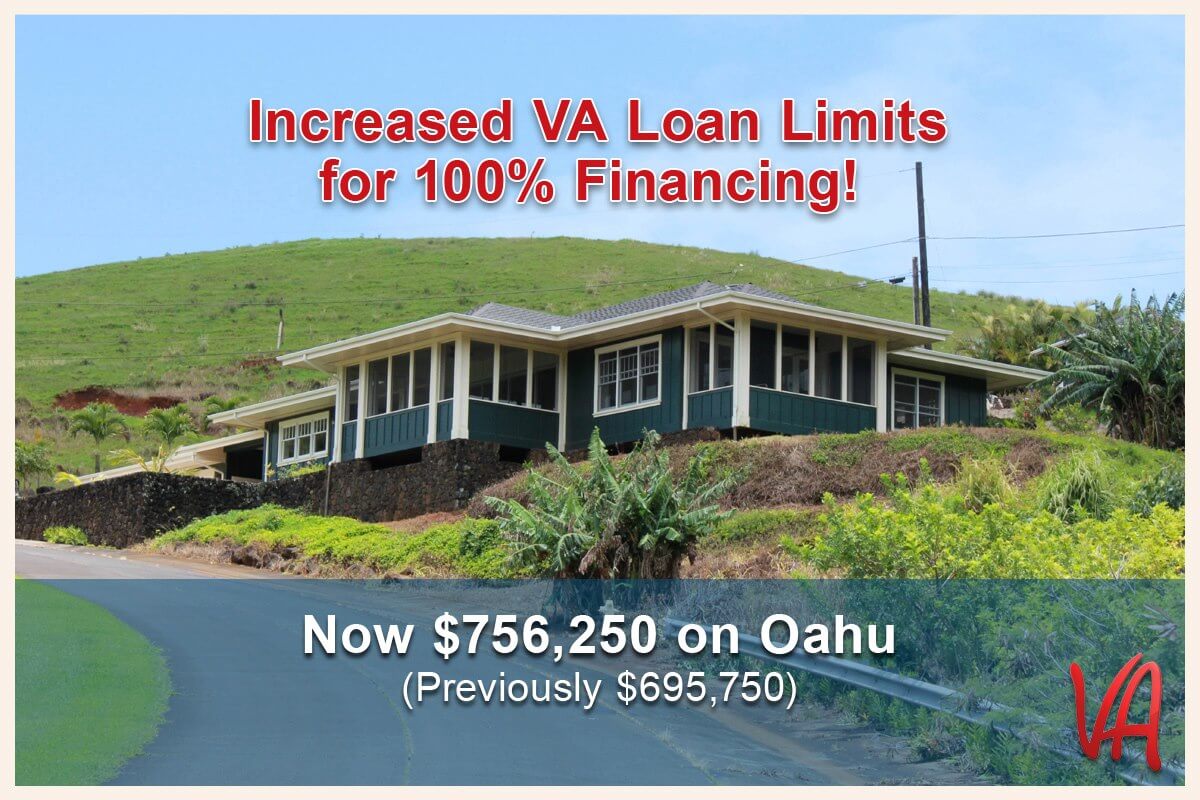 Below is the announcement from the VA:
The Honoring America?s Veterans and Caring for Camp Lejeune Families Act of 2012 was signed into law August 6, 2012. Effective with the signing, a method previously used to derive VA loan limits has been restored and will be in effect through December 31, 2014.
Updated loan limits for loans closed on or after August 6, 2012 through December 31, 2012, have been posted HERE.



County ?limits? must be used to calculate VA?s maximum guaranty amount for that county. Note: These limits are tied to a bill in effect through 2014. Since the loan limits may change again in 2013, this current update only affects loans closed 8/6/12 through 12/31/12.
Calendar year 2013 county loan limits will be posted once VA receives median price data from the Federal Housing Finance Agency (FHFA), which typically happens in November. If a county?s loan limit decreases in 2013, VA will guarantee a loan using the previous higher limit if there is proof of a pre-approval based on a sales contract or a Uniform Residential Loan Application (URLA) executed on or before December 31, 2012.