In this current mortgage environment, the VA loan program is arguably the best loan program available to help veterans become a homeowner. Despite the fact that VA loan guidelines are generally more flexible than their conventional loan counterparts, there are still many potential pitfalls that can delay or ultimately kill your VA loan transaction. Here are the 5 most common mistakes to avoid: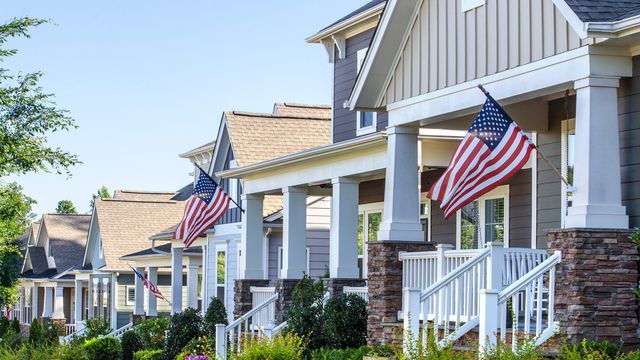 Mistake #1: Putting an offer on a condominium that is not eligible for VA financing:
One thing to always keep in mind; not all condominiums (this also includes townhomes) are eligible for VA financing. I've seen people fall in love with a particular condo, only to find out later that the condo is not approved for VA financing. If you are certain that you will use a VA loan to finance your purchase, don't waste your time looking at condominiums that are not eligible for VA financing.
Solution: Before you look at any condominiums, visit HawaiiVALoans.com and use our Condo Check Tool to see which condos are eligible. Simply type the first couple letters of the name of the building, and our Condo Check Tool will automatically populate the names of condominiums that match your query. If the name of that condominium does not appear, then that particular building, for whatever reason is either not eligible for VA financing, or has yet to be reviewed by the VA Department to determine eligibility.  If you contact us, we can help you find out.
If it is the latter, there is always the possibility of trying to get it approved with the VA, but keep in mind that you may not get your answer until 2-4 weeks after all the necessary condo documents are submitted to the VA Department for review.
Mistake #2: Assuming you can use your Non-Spouse income to qualify:
It's quite often that we get veteran's who come to us assuming that they can use the income from their girlfriend/boyfriend, fiancé, parents, siblings, etc., to qualify for a bigger or more expensive home. Unfortunately this is not the case. On a VA loan, the only income we can utilize for qualifying purposes is income from the Veteran and the Veteran's spouse.
Solution:
If you are not married: Just count your income for qualifying purposes. The only exception to this is to purchase a home with another Veteran.  In this case, this particular Veteran would have to use part of his/her VA entitlement to purchase the home.
If you are married: In order to use your spouse's income to qualify, make sure that your spouse has 2 years history in the same line of work as well as evidence that that employment will continue.
Mistake #3: Assuming you can use "trailing" spouse income to qualify:
"Trailing" spouse income occurs when a veteran and his/her spouse move (PCS) to a different location, and the spouse's employment will not continue after relocating. Even though the spouse may be employed at the time the initial loan application was taken, that income cannot be used for qualifying purposes if we don't have documentation supporting their employment will continue at the new location.
Solution: If you need your spouse's income to qualify, prior to moving, we'll need one of two things:
Verification from the veterans spouse's employer that the change in location will not affect employment (i.e. transfer to a different office or the ability to work remotely from home).
Veteran's spouse would need to secure new employment at the new location which would need to be verified by obtaining a signed offer letter documenting job title, start date and salary. Keep in mind that this income can only be used if the new employment duties & responsibilities are consistent with the line of work performed during their previous employment (minimum of two years history in same line of work).
Mistake #4: Taking out additional loans or missing a credit card or loan payments while in escrow:
When a VA Loan Specialist pulls a veteran's credit report, the credit report is valid for 90 days.  If the loan is not closed within 90 days of pulling the initial credit report, a new credit report must be re-pulled prior to closing the loan. Having to re-pull a credit report while in escrow is akin to opening Pandora's box.  A drop in the veteran's (or veteran's spouse's) FICO score below 620, or new debt obligations that were not on the previous credit report can ultimately sway a veteran's loan from initially being "Approved" to "Denied".
Solution: Here are few things to avoid failing out of escrow due to a drop in credit score or increased debt obligations:
Don't miss payments: "Payment history" accounts for 35% of your overall credit score.  One late payment on a credit card or car loan can have a detrimental affect on your overall FICO score. Since VA loans now require a minimum 620 credit score, a drop below this score will kill a transaction.
Don't charge up your credit cards: 30% of your FICO score is based on the "amount of available credit" you have. If you "max" out your credit cards, this too will have a negative affect on your FICO score.
Don't take out new loans: A VA Loan Specialist relies on many indicators to determine a Veteran's qualifying status. One of these indicators,

Debt-to-Income (DTI) ratio

, takes into account a Veteran's gross monthly income in relation to their monthly debt obligations (including expected housing payment). Any additional debt, added after the initial loan approval, can cause the loan's debt ratio to exceed the maximum threshold allowed for a particular loan amount. If this occurs, the loan will be denied.
Mistake #5: Moving funds around from different bank accounts at the end of the loan transaction:
Whenever the veteran is required to bring in funds at closing (to pay down payment and/or closing costs), the source of these funds need to be verified. The reason; the underwriter needs to confirm that these funds are not borrowed.  If the funds are borrowed, the loan terms must be documented and the monthly loan payments need to be calculated in the debt ratios to determine if the veteran still qualifies.  Borrowing closing costs from an unsecured credit card is not allowed and will cause the loan to be denied.
The documentation of the paper trail of funds to close has become more meticulous over the last couple years. Previously, as long as the veteran documented the amount of reserves in their bank account (through two month's of bank statements or verification of deposit) and the amount due at closing was less than the amount verified, there would be no problems.  With the increased scrutiny being applied to today's loan files, the underwriter will now request proof that the funds (cashier's check or wire) actually came from the exact bank account that was previously verified. This must be evidenced by a receipt of the cashier's check and a printout from the bank account showing the withdrawal of funds, or a receipt of a wire transfer that lists the bank account number the funds were wired from.
A common problem arises when funds are moved from a verified bank account to a non-verified bank account (bank statements not provided during the loan process) and the funds at closing came from this non-verified bank account. When this happens, the funding department will delay the funding of the loan until documentation (again, two months bank statements or verification of deposit) is supplied verifying the new bank account. In addition, if this new account has any large deposits, a paper trail of these deposits will be needed to verify that those funds were not from a loan. You can see how an innocent action like moving funds around to different bank accounts prior to closing can seriously delay the closing of a mortgage transaction.
Solution: At the beginning of the loan process:
Select one bank account that will serve as your "

primary account

". This will be the account from which the final funds will be withdrawn at closing. When signing the initial loan application to start the loan, your VA Loan Specialist will give you an estimate of the amount of proceeds you'll need to bring in at closing (if any).
If the amount of funds in your "primary account" is below the necessary amount needed at closing, you should immediately start to consolidate your funds from other bank accounts to your one "primary account".
It is imperative that you do this early in the loan process so that, by the time your loan transaction is nearing the end, we should have at least one bank statement from your "primary account" showing that you have the adequate amount of funds needed to bring in at closing. As long as the cashier's check comes from the same financial institution as your "primary account" and you request the bank employee to include the account number, of the account from which the funds were drawn, on the cashier's check (or wire receipt indicates account number), the underwriter will be able to conclude that funds came from the "primary account" which was previously verified and you will have no delays at closing in regards to sourcing funds to close
These are just a few of the numerous mistakes that can cause problems on a VA, or any other, loan transaction. Being proactive in avoiding these mistakes, as well as working with a seasoned VA Loan Specialist, can make all the difference in ensuring a smooth transaction.