Aloha Hawaii Realtors! We're following up our "Military Terms Every Realtor Should Know When Working with VA Buyers" blog post with even more information for you on what the typical moving process is like for active duty servicemembers. These "military move" details will help you become more knowledgeable about their experience and prepare you for meeting a military home buyer's needs, thus enhancing your realtor-military buyer relationship. Let's begin!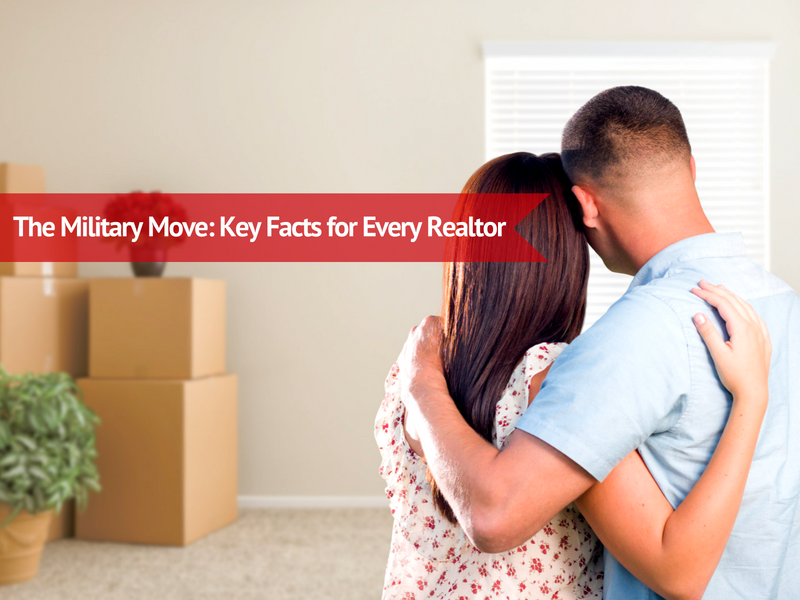 How far out do active duty servicemembers get orders?
The nominal timeframe for servicemembers to receive their PCS (Permanent Change of Station) orders is one year prior to their detach month (the official date/month they leave their current job to transfer to a new one). Many servicemembers are able to get their orders this far out, however it is common for some to get orders only six months or even one month prior to detaching due to critical jobs needing assignment or delays in the PCS order process.
How long are orders to a particular place?
The majority of military members are assigned to duty station for 2-3 years. Some orders can be for as long as 4-5 years, or as short as 1 year.
Do servicemembers get to come out to home shop before the move?
Military members are afforded ten days of "house hunting leave" to search for their next home. House hunting leave can be taken either prior to detaching from their command, or upon arrival to their next command. House hunting leave is not always granted to members, and all travel expenses are out of the servicemember's pocket. That means every day of this period is precious when working with prospective VA homebuyers.
What's the moving process like: Do they use movers? Does the military pack up stuff?
The military contracts the moving jobs to local, trusted moving companies at no expense to servicemembers, barring any overweight fees. Movers will arrive at a home and begin the 2-3 day packing and moving process anywhere from a few days to a month prior to servicemembers vacating their homes. Depending on how far the move is (and if transoceanic travel is involved), it could take 4-6 months for their household goods to arrive at their new residence.
What kinds of services are offered to servicemembers when PCSing?
TLA – Temporary Lodging Allowance is afforded to servicemembers to live in either on-base lodging or commercial hotels prior to moving into permanent quarters. There are strict requirements for servicemembers to adhere to while receiving TLA, such are actively pursuing living quarters. Therefore, military home buyers may want to expedite their house hunting process with you while receiving TLA.
Typically, a servicemember and their family members (dependents) will receive a "sponsor" (a future co-worker who is living at the new location) who will pick them up at the airport and provide them with resources and information for "checking in," and any other support they can provide for the servicemember.
Servicemembers are required to attend a "Welcome" presentation given by the officials on their military base which will detail base services offered, housing, recreation, and more.
What is the role of the military spouse in the moving process?
There are no limits to the role of the military spouse, especially in the moving process. From managing the entire pack-out of the home, tying up loose ends at the location they are leaving, communicating with points of contact at their new base, and working with you to pick the most comfortable place to live for his or her family, military spouses are involved in all aspects of the military move.
Once a servicemember "checks in" to their new job, their work life begins. Therefore, they may have a limited amount of time to house hunt. If married, military spouses may take the lead on house hunting before and after arriving to the new location.
Keep in mind that many families have children and are also getting medical, dental, and school plans established – being able to work with their busy transition schedules is crucial to building a good relationship.
What more can a realtor do for their military clients?
Offering your military home buyers a Hawaii PCS Guide and VA Homebuyer's Guide will enhance their understanding of the area they will be living and working in. Free resources are always a good idea!
As a real estate professional, your personal knowledge is invaluable to a military home buyer. Share your expertise with them, and then share some more! They'll be thankful for your level of knowledge on neighborhoods, the housing market, and what they can expect from the areas they are looking to buy a home in.
Stay connected. Follow-up with your buyers on how they're enjoying the home they purchased. The military network is strong. If you leave a lasting positive impression, you will likely see referrals come your way!
If you have a military client who is interested in getting prequalified for a VA loan,  contact us at 808-792-4251 and we can get them started with our short loan application.