Marine Corps Base Hawaii – Kaneohe Bay occupies the Mokapu Peninsula on the northeastern part of windward Oahu.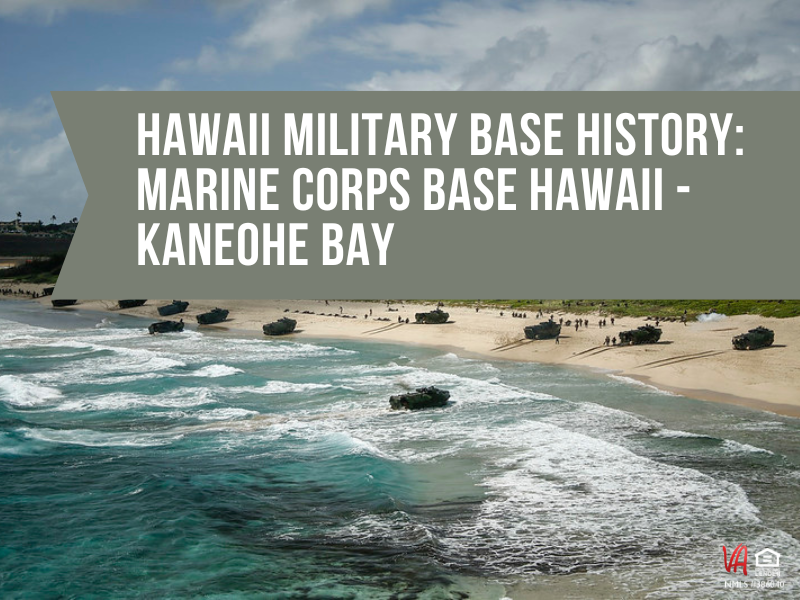 History
Inhabited since the 13th century, Hawaiian royalty considered the Mokapu Peninsula one of the most productive agricultural areas on all of the islands. Its military history began in 1918 when President Woodrow Wilson designated 322 acres to the U.S. Army, establishing the Kuwaahoe Military Reservation. By 1939, its name had changed to Fort Hase, and the U.S. Navy acquired 464 additional acres of the peninsula. A year later, the Navy owned all of the Mokapu Peninsula except for Fort Hase.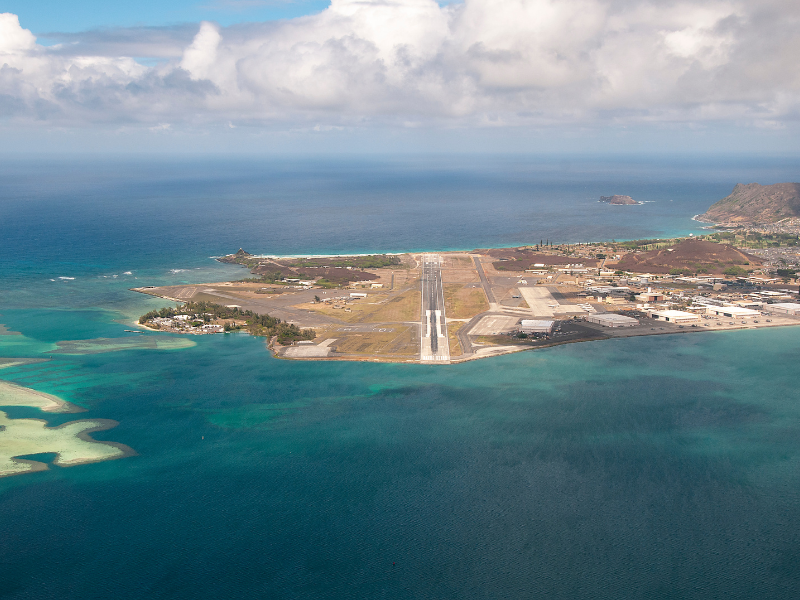 Day of Infamy
On December 7, 1941, minutes prior to the attack on Pearl Harbor, the Naval Air Station at Kaneohe Bay was the first to be struck by the Imperial Japanese Navy. Eighteen sailors lost their lives in the attack, and the first Japanese aircraft to be shot down was at Kaneohe. Aviation Ordnanceman Chief Petty Officer John Finn was awarded one of the 1st Medals of Honor for valor on that day. The air station thus became a major training area for combat aviators in the Pacific theater.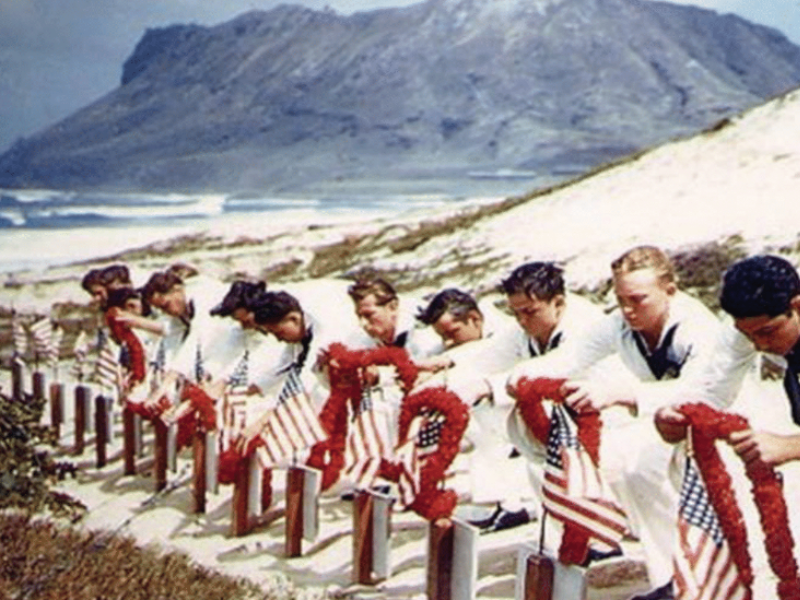 K-Bay Today
On January 15, 1952, after naval aviation moved to Barbers Point Naval Air Station, the Marines Corps recommissioned the airfield to Marine Corps Air Station Kaneohe Bay. In 1994, the Marine Corps consolidated all of their installations in Hawaii to form a new command, Marine Corps Base Hawaii. After the closing of Barbers Point Naval Air Station, the Navy returned to Kaneohe Bay in 1999 with four P-3 squadrons and one SH-60 squadron.
Today, there are approximately 11,000 active duty Navy and Marine Corps personnel and family members serving on base who continue the nearly century long legacy of U.S. military history on the Mokapu Peninsula.
Now that you've learned more about the history of Marine Corps Base Hawaii, check out more information about the local area including surrounding neighborhoods, housing market, schools, restaurants and recreation at www.hawaiivaloans.com/pcs-hawaii.
Contact a VA Loan Specialist at 808-792-4251 or go to our secure online loan application to get pre-approved for your no down payment VA home loan and become a Hawaii homeowner!