Recently, we've received inquiries about VA loan funding on Hawaii leasehold properties.
UPDATE: GO HERE FOR 2021 VA LOAN LEASEHOLD REQUIREMENTS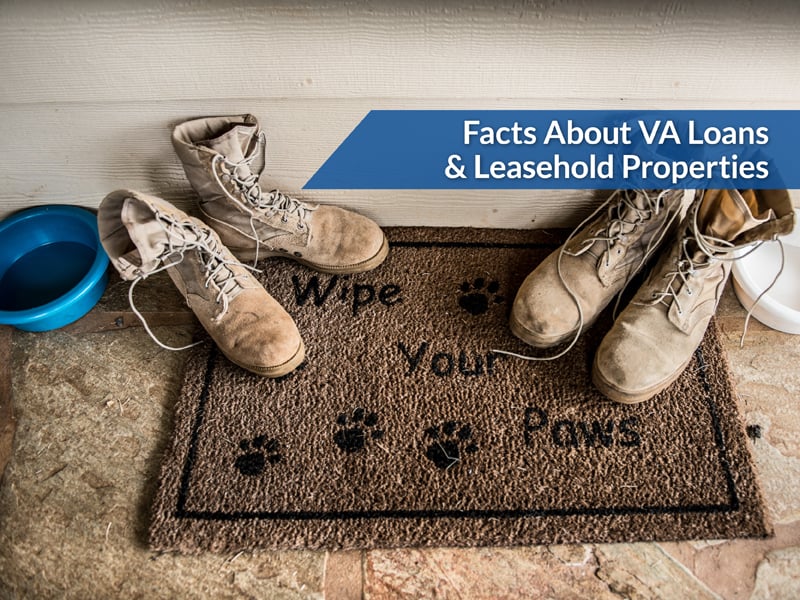 As you look through Hawaii real estate listings, you will come across properties that will be described as "Fee Simple" or "Leasehold."
Example of a Leasehold Listing:
98-1970 Kaahumanu Street C  | Land: 2,774 | Living: 1,741 | Year Built: 1988 | 18 Days on Market |
This home backs into a private wooded preservation area making it very COOL, BREEZY and QUIET. Nice layout downstairs with 1 bedroom/office, 1 full bath, dining room, living room, an open kitchen and a small covered lanai. Upstairs is an extended Master bedroom with an extra walk-in closet plus another mirrored clothes closet, 2 more bedrooms and 2 full baths. Minimum yard to upkeep. Maintenance Fee includes water, sewer. Amenities at the Crest includes 2 pools, jacuzzi, tennis/basketball court, recreation center, security patrol.
Leasehold Lease Rent: $288 / 2043
Buy Fee: $214,000
The different types of real estate and mortgage verbiage can be a lot to process, especially when you're in the midst of the home search and organizing finances. We are your local Hawaii VA loan lender and we want to make sure you're well informed about all property types we have here in Hawaii.
Keep reading to find out what exactly are leasehold properties, learn the differences between fee simple and leasehold, and how VA loan funding can be approved on leasehold properties.
What is a leasehold property?
When the purchaser (the lessee) buys a leasehold property, you buy the right to dwell in and utilize the property for the time period stated in the lease agreement. In addition, you are required to make rent payments to the land-owner (lessor) and abide by the other terms of the lease.
What is the difference between leasehold and fee simple?
Source: Hawaii Real Estate Listings by Del Osman Realty Inc.
FEE SIMPLE:
Fee simple is the most complete form of ownership. A fee simple buyer acquires ownership of the entire property, including both the land and buildings. The fee simple owner does not pay ground rents, but does pay maintenance fees and real property taxes. The fee simple owner has the right to possess, use the land and dispose of the land as he or she wishes (sell it, give it away, trade it for other things, lease it to others, or pass it to others upon death).
LEASEHOLD:
The leasehold interest is created when a fee simple land-owner enters into an agreement or contract called a "ground lease" with a lessee. Leasehold interest differs from the fee simple interest in important ways:
First, the buyer of residential leasehold property does not own the land and must pay ground rent.
Second, the use of the land is limited to the remaining years covered by the lease. Therefore, upon completion of the lease, the land returns to the lessor, which is called reversion. Depending on the provisions of any surrender clause in the lease, the buildings and other improvements on the land may also revert to the lessor.
Finally, the use, maintenance, and alteration of the leased premises are subject to any restrictions contained in the lease.
Is it possible for someone to do a VA Loan on leasehold properties?
Yes, as long as:
The lease expiration exceeds the loan term by 14 years, and
The lease fee is fixed during the duration of the loan term
For example, if a property had 32 more years left on the lease with an expiration of 2051, the longest VA loan you could do right now (2019) is a 15 year loan. If there is no fee renegotiation date, one can assume the lease has a fixed lease rent?  If that's the case, it's good.  But if there is  a lease renegotiation date, the loan term cannot exceed that.
There is some nuance to #2.
The lease payment amount can change over the life of the loan, but it must be a known amount.  So, the lease can NOT be renegotiated, but it can step up every so often.  We closed a loan recently where the lease payment was about $150/mo. at closing (very low), in 5 years it went up to about $200/mo and then later to $350.  That was OK because the adjustment amounts were known and could be accounted for in the underwriting process.
Now that you know more about VA loans and leaseholds, one of our Hawaii VA Loans team members will be happy to answer any further questions you may have about Hawaii properties you are interested in. You can reach us at 808-792-4251. If you would like to find out what purchase price you qualify for, fill out this form and we'll get in touch with you.
Mahalo!