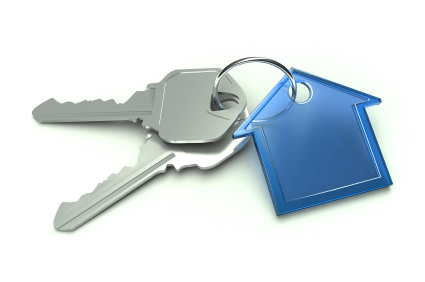 The $8,000 first-time homebuyer credit just won't quite go away.? As much as we'd love to say this was for everyone, it's a bit limited in scope, but if you qualify, what fine, fine news! Eligible taxpayers who contracted to buy a home qualifying for the first-time homebuyer credit before the end of April now have until Sept. 30, 2010 to close the deal, according to the Internal Revenue Service.
The Homebuyer Assistance and Improvement Act of 2010, signed by the President earlier this month, extended the closing deadline from June 30 to Sept. 30 for any eligible homebuyer who entered into a binding purchase contract on or before April 30 to close on the purchase of the home on or before June 30, 2010. The new law addresses concerns that many homebuyers might be unable to meet the original June 30 closing deadline.
The IRS reminds taxpayers that special filing and documentation requirements apply to anyone claiming the homebuyer credit. To avoid refund delays, those who entered into a purchase contract on or before April 30, but closed after that date, should attach to their return a copy of the pages from the signed contract showing all parties' names and signatures if required by local law, the property address, the purchase price, and the date of the contract.
More details on claiming the credit can be found on IRS.gov.